LiveStream is where we tell and share stories about the value of greenspaces, protecting and preserving wildlife habitats and building complete, sustainable communities. Here, you'll find print and online articles and videos from TRCA and other like-minded organizations that educate and enlighten readers and viewers about the importance of preserving watersheds, nature and wildlife. The stories of caring, committed people and organizations like TRCA come to life in The Living City.
Citizen scientists sought to protect wildlife TRCA launches Road Ecology Citizen Science Project April 7 in Vaughan
Mar 24, 2016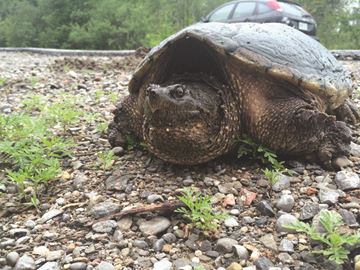 They don't know what we are, we creatures huddled in our metal capsules, wheeling past at breakneck speeds.They just know they need to get to their breeding ground, or to the roadside gravel so soft for nesting, or they want to bask on the sun-warmed pavement.
And in horrifying numbers, reptiles and amphibians end up smushed under our tires.